WELCOME NOTE
Dear Colleagues,

We cordially invite you to attend the Third Congress of Psychiatrists of Bosnia - Herzegovina with international participation which will take place in Tuzla, Bosnia and Herzegovina on October 12th-14th, 2012. The event is intended for psychiatrists and other professionals in the field of mental health, psychiatry, neuropsychiatry and neuroscience from Bosnia and Herzegovina, the countries in the region, Europe and wider, with the aim of exchanging current trends and experiences in this area of medicine. We hope that the Congress theme "Psychiatry between phenomenology and neuroscience" will provide excellent opportunity to discuss various topics related to professional and scientific dilemmas, the position and the role of psychiatry within medicine and society in general, and humanistic and personalized approach to persons with mental health problems in the light of current knowledge on mental and behavioral disorders.
The Congress aims to provide an overview of the results of the latest psychiatric research and practice, and to open new pathways for the integration of different approaches and treatment procedures. You are all warmly invited and your presence at this gathering presents one step further guaranteeing that this Congress will provide impetus for the new achievements and improvement of our daily work for the benefit of patients and the community at large.
Tuzla is the Centre of the Tuzla Canton. It is a 'City of Salt' but also a cultural, university and economic center, well known for its multinational and multicultural and warm hospitality.
We are looking forward to seeing all you in Tuzla and hoping that warm and lively atmosphere will make you leave our town with best memories and new experience.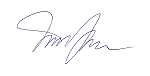 Welcome!


Professor Izet Pajević MD, PhD,
President
Psychiatric Association of Bosnia-Herzegovina